Where can we start with art? From cave paintings to the work being created right now, this speed-date with a complex discipline will whet your appetite for the art that is all around us. We'll discuss artists' traditional and radical roles around the world, connecting style, structure, and meaning in new ways.
Week 1: Thinking globally, looking locally
Week 2: Why is it called The Canon?
Week 3: How we discuss race, class, and gender - and how we don't
Week 4: Modernism, modernism, and Contemporary art
Week 5: A few of our favorite things: Highlights of your art history
---
"Having taken a course at the art institute I was doubtful that a "zoom" class would measure up--it did." -Art History from the Ground Up online course student, Summer 2020
"Zoom and the Powerpoint presentation worked well. I wouldn't have been able to take this class on the SAIC campus." -Art History from the Ground Up online course student, Summer 2020
"It was much more demanding than I had anticipated and that's a good thing." - Art History from the Ground Up online course student, Summer 2020

 
Course media image
Image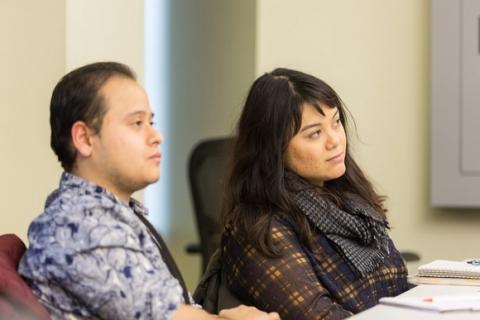 | | |
| --- | --- |
| Course start date | |
| Course end date | |
| Class meeting time | 1:00 - 2:30 p.m. CDT |
| Class meeting days | Sunday |
| Building and room | Online |
| Course number | 2428 |
| Course instructor | Annie Morse |