Ever feel like the places we use everyday such as classrooms, cafeterias, and offices are out of date and could benefit from better design? Join fellow young designers to learn unique approaches to spotting everyday problems, finding opportunities for change through research, and creating solutions through design. The class works as a team to learn and use human-centered design processes to understand, define, and measure new ideas and design concepts. By observing people in their surroundings, students gain a better understanding of the problem that needs to be addressed and work together to find solutions. Students learn how to sketch and produce design prototypes to support ideas and define what is important to people. Finally, the team tests their ideas with real users to measure success. Students leave the course with a fundamental understanding of how to use design to solve a variety of real-world problems in addition to a portfolio of research, sketches, and final proposal materials.
*NOTE: Basic computer experience and willingness to work with others in a team required. Some design experience helpful. SAIC provides basic equipment, but students are encouraged to bring their own digital camera, tablet, and/or laptop for homework and after-studio hours projects.

Full Tuition Cost: $3,332  
This cost does not reflect any potential Merit Scholarship or need-based financial aid the student may be awarded. Housing is an additional cost.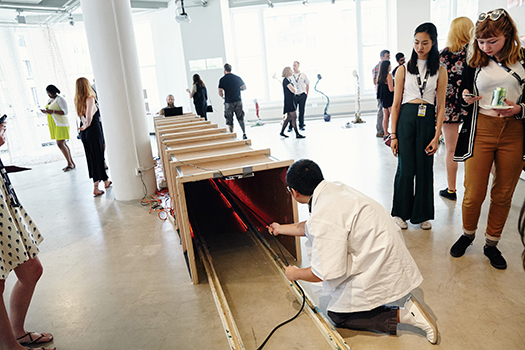 | | |
| --- | --- |
| Course start date | |
| Course end date | |
| Class meeting time | 9:00 AM - 4:00 PM * 6:00 PM - 8:00 PM |
| Class meeting days | Monday, Tuesday, Wednesday, Thursday, Friday |
| Building and room | Sullivan Center 1241 |
| Course number | 1027 |