Learn to weave in this beginner's course, exploring traditional tapestry approaches such as interlocking, inlay, and shape-building alongside basket weave, twill, soumak, pile, rya, and twining techniques. Don't have a frame loom? No problem. Your instructor will walk everyone through making their your own on the first day of class out of cardboard. Through faculty guided discussion and presentations, you'll also deepen your understanding of weaving's relevance in relation to material production, fine art, and craft. Presentations on contemporary handweavers supplement this studio experience. No experience is necessary.
No class on November 24.

"Emily was excellent at structuring each class. Lecture materials of contemporary weavers were on point and inspirational. Emily was great at creating an environment of discussion. Setup for demos was excellent, and both the explanations and visuals were easy to follow. Emily left a lot of room for asking questions, open dialog, and learning from each other."
– Intro to Frame Loom Weaving student, Spring 2021
"I appreciated that there was room to decide how much time you were able to spend working. You could work only during class time and still be on track, or if you had time to work outside of class you could also do that but not feel out of sync with everyone else."
– Intro to Frame Loom Weaving student, Spring 2021

"I learned a lot from this class, not only in the way of techniques, but also the introduction to artists who weave...Emily is a great teacher, she showed us the techniques and "rules" but also encouraged us to break those rules and experiment. Being able to experiment in a non-judgmental environment is freeing."
– Intro to Frame Loom Weaving student, Spring 2021
Schedule at a Glance:
Week 1: Syllabus Review, Intro to Weaving, DIY Looms
Week 2: Tapestry Foundations
Week 3: Weaving Geometric Shapes
Week 4: Texture and Distorted Wefts
Week 5: Stripes and More
Week 6: Final Project Kick Off
Week 7: Studio Work Day for Final Project
Week 8: Studio Work Day for Final Project
Week 9: Studio Work Day for Final Project
Week 10: Final Project Critique

Meet the instructor Emily Breidenbach and view her website.

Required Supplies:
Frame Loom (any size or brand)
Piece of Cardboard at least 8"x8"
Pen or marker
At least two different colors of yarn (any size or weight)
Tapestry comb, plastic hair comb, or fork 
Warp thread or warp yarn
Scissors
Ruler 
Optional Supplies (Not Needed for Day One):
Tapestry needle
Dowel rods
Cardboard floss bobbins
The registration deadline is September 23.
Image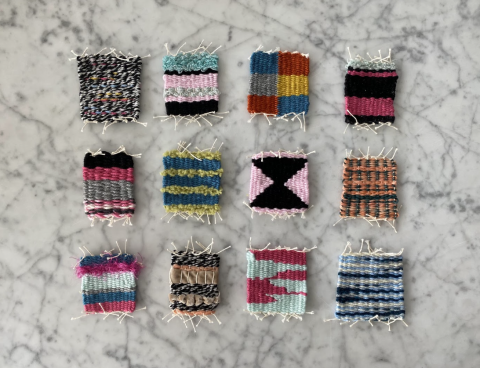 Image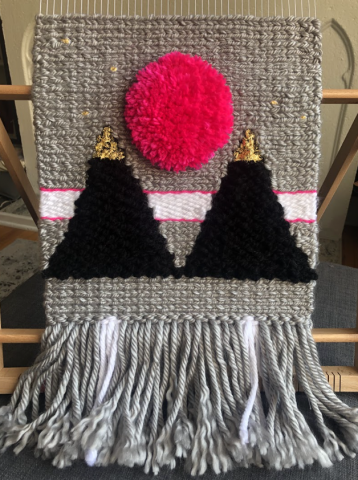 Image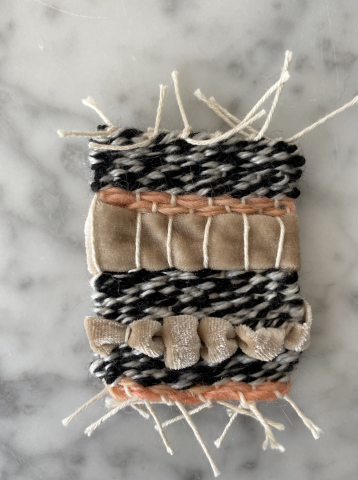 Image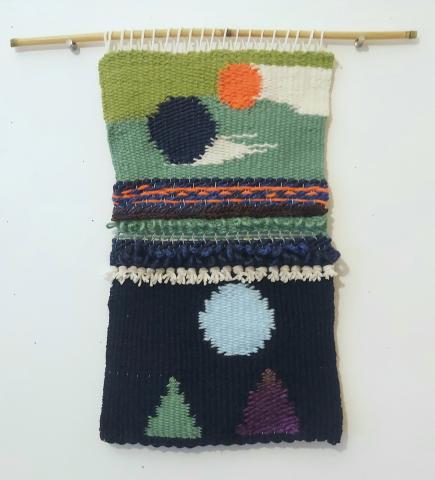 Image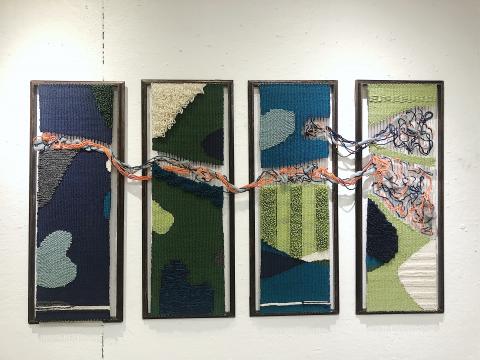 Image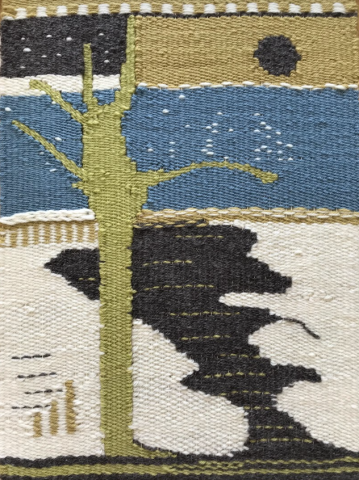 Image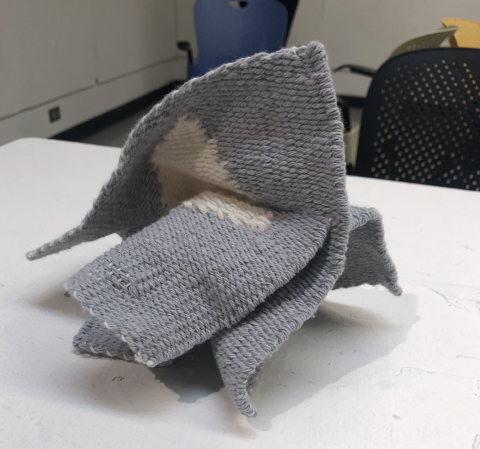 Image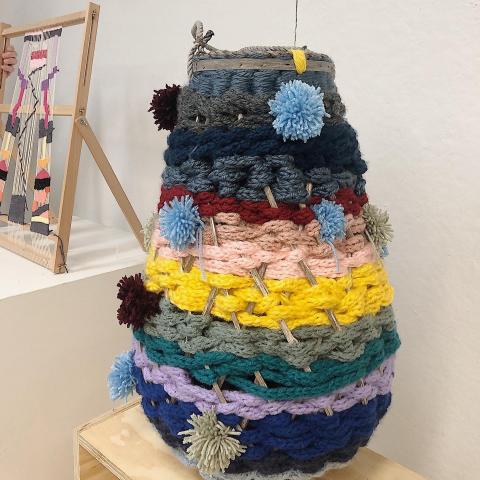 Image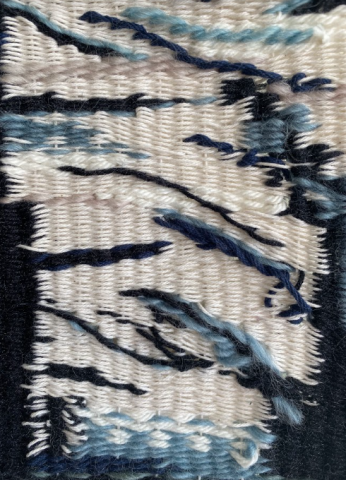 Image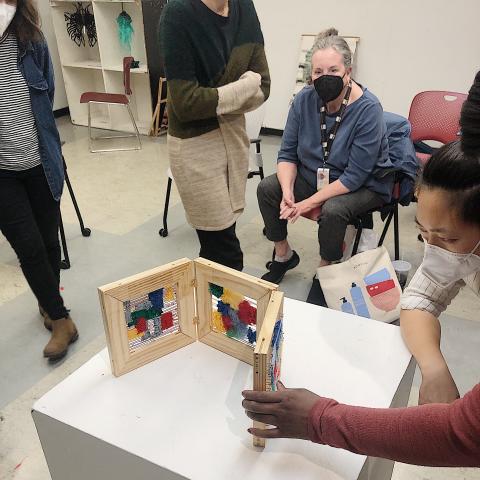 Course media image
Image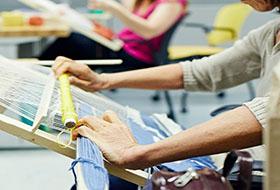 | | |
| --- | --- |
| Course start date | |
| Course end date | |
| Class meeting time | 6:00 PM - 9:00 PM |
| Class meeting days | |
| Building and room | Online |
| Course number | 2409 |
| Course instructor | |