The painter Wayne Thiebaud said, 'Think of words like colors.' This class begins with writing, in all its forms, as an attempt at painting with words. We?ll find our bearings in the murky terrain between story, memory, and landscape. How do we see our city? How does memory pepper our perception of the urban environment? This class investigates the ethics of storytelling, and the deceit of memory, with Chicago as a backdrop, for a world without rules. Exercises will include drawing, collage, tasting chocolate, and listening to music to inspire written exercises that explore fiction, nonfiction, poetry, and hybrid practices. We?ll read stories questioning memory from the likes of Aimee Bender and Margaret Atwood, and we'll listen to local voices, from Louder Than a Bomb to Stuart Dybek. No prior writing experience or artistic skills required. Primarily, students will be asked to listen. What is your city telling you? What does Chicago dream about when no one is looking?
Note: This short format course is offered at a reduced tuition rate-$292.50, $263.50 for AIC members, and $219.50 for SAIC alumni.
Registration for this course is closed.
Course media image
Image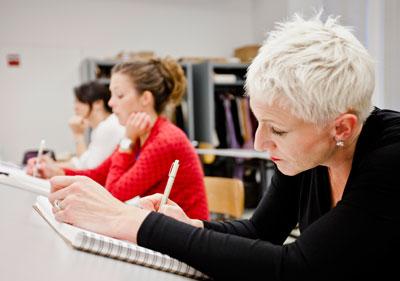 | | |
| --- | --- |
| Course start date | |
| Course end date | |
| Class meeting time | 6:00 PM - 9:00 PM |
| Class meeting days | Wednesday |
| Building and room | MacLean 816 |
| Course number | 1332 |
| Course instructor | Emilie Jane Yardley-Hodges |