In this course, students will explore the history of photography, examining how the medium has transformed the shape and scope of the fine arts, as well as the social and political aspects of our world. Taking advantage of newly available online resources, students will take a variety of virtual tours of significant locations in the history of photography and acclaimed museums here in Chicago and around the world. Early figures in the development of photography will be featured including Nicephore Niepce, Louis Daguerre, and William Fox Talbot. These artists will provide a grounding as the course begins to delve into modern and contemporary perspectives from photographers who have continued to push the medium such as, Ansel Adams, Martha Rosler, Robert Mapplethorpe, and Gerhard Richter. No prerequisites are required for this course.
"I really enjoyed this class -– I wish it was longer than 5 sessions! I particularly enjoyed the theme for each week and the different ways to absorb the topic (i.e., lecture, self-study via websites, documentary videos, break-out discussions). This is exactly what I was looking for - an opportunity to learn more about a topic without the baggage of too much homework or obligations outside of the class. It was definitely the highlight of my week!"
– Tilt-Shift: Perspectives on Photography student, Fall 2020
"Fran moderated the discussions well and always encouraged new thoughts and had something positive to point out from everyone's contribution. I think everyone in the class was very respectful to each other and had a lot of very insightful thoughts – I learned a lot from my classmates too."
– Student of Tilt-Shift: Perspectives on Photography with Frances Lightbound, Fall 2020
Registration for this course is closed.
Course media image
Image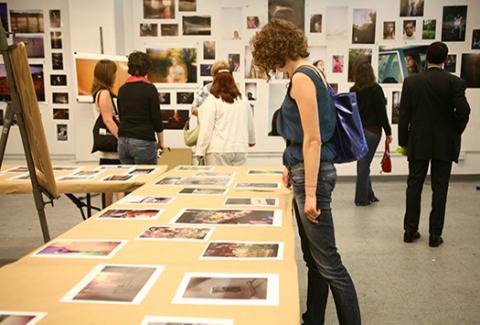 | | |
| --- | --- |
| Course start date | |
| Course end date | |
| Class meeting time | 6:00 PM - 8:30 PM |
| Class meeting days | Wednesday |
| Building and room | Online |
| Course number | 1048 |
| Course instructor | Frances Emma Lightbound |