How can a bottle rack be art? Why does it have to look so ugly? Do you find most contemporary artworks obscure and cryptic?
This course provides you with a unique opportunity to understand contemporary in record time. From the invention of photography and film to the essential artworks and texts you need to know to become an insider, this course maps the essential moments in the artistic revolution of the past century to feel part of today's art world. We will focus on specific case studies, readings, and key topics to appraise how contemporary artists challenge our expectations to make us think differently about the world we live in.
Informative lectures and opportunities for group discussions will be complemented by virtual visits to the Art Institute of Chicago, Tate Modern in London, National Museum of Modern and Contemporary Art, Korea, and Hong Kong Heritage Museum.
Registration for this course is closed.
Course media image
Image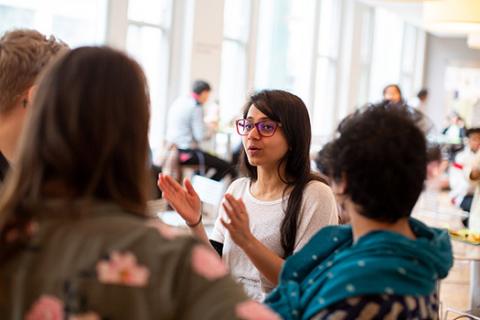 | | |
| --- | --- |
| Course start date | |
| Course end date | |
| Class meeting time | 10:00 a.m. - 4:00 p.m. CDT |
| Class meeting days | Sunday, Saturday |
| Building and room | Online |
| Course number | 2432 |
| Course instructor | Giovanni Aloi |