When in 1839, photography was first presented to the world, it caused a storm of excitement and an undercurrent of disquiet. Photographers and artists spent decades experimenting with techniques while critics debated the nature of this new, world-changing invention. This course maps the most important moments and protagonists that made the 19th century one of the most revolutionary and fascinating in the history of representation, following the medium's journey to its acceptance as contemporary art. 
We will explore the technological, economic, political, and artistic histories of photography in order to understand how it changed painting and other artforms forever. Starting from the early conception of photographs as evidential proof, as traces of memories, and as essential tools in the writing of modern history, the course will challenge photography's presumed transparency and validity as documentarist source by focusing on the medium's ability to construct and simultaneously question the world we live in.
Informative lectures and opportunities for group discussions will be complemented by virtual visits to the archives and galleries of prestigious collections and museums in Chicago and beyond.
Course media image
Image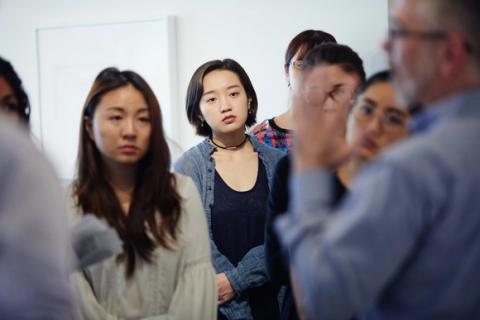 | | |
| --- | --- |
| Course start date | |
| Course end date | |
| Class meeting time | 6:00 - 9:00 p.m. CDT |
| Class meeting days | Wednesday |
| Building and room | Online |
| Course number | 2431 |
| Course instructor | Giovanni Aloi |