This course introduces students to basic photography skills while developing a personal, creative vision. Students study manual camera functions, exposure, lighting, digital workflow and output, and the creation of high quality prints using Adobe Bridge and Photoshop software, Canon inkjet printers, and high resolution laser printers. Contemporary art concepts and issues are examined as students explore the work of significant photographic artists, and consider the ideas and obstacles of communication through lens-based images. Presentations and discussions on contemporary and historical photography, visits to the Art Institute of Chicago's world-renowned photographic print study room, and regular critiques supplement the studio experience. This is a great course for students who have little experience in photography or experience making photographs using the auto functions on their camera, and want to gain a deeper understanding of the technical and conceptual forces behind lens-based imagery. Students must provide their own digital SLR camera with manual functions (no point-and-shoot). SAIC provides computers with the appropriate software, but students are also encouraged to bring their own laptop with Adobe Bridge/Photoshop for after-studio hours and homework.

2.0 College Credits
Full Tuition Cost: $3,332  
This cost does not reflect any potential Merit Scholarship or need-based financial aid the student may be awarded. Housing is an additional cost. 

This course has been rescheduled from June 15-26 to new dates of July 27-August 7.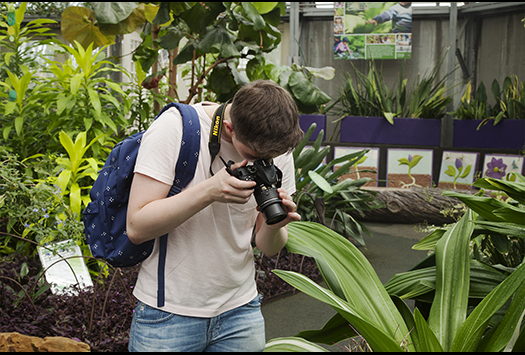 | | |
| --- | --- |
| Course start date | |
| Course end date | |
| Class meeting time | 9:00 AM - 4:00 PM * 6:00 PM - 8:00 PM |
| Class meeting days | Monday, Tuesday, Wednesday, Thursday, Friday |
| Building and room | Columbus 106 |
| Course number | 1010 |