This course introduces students to sound within the context of art. Students will explore the use of sound as a material, working with tools such as microphones, amplifiers, mixers, and loudspeakers. Students will also learn the basics of sound engineering, acoustics, analog synthesis, and various recording methods for documenting projects. Studio assignments will focus on various applications of sound as it relates to music, sculpture, performance and film. To supplement the studio experience, a survey of experimental music and sound art will introduce students to artists such as Luigi Russolo, Kurt Schwitters, John Cage, Merzbow, Sun Ra, Lightning Bolt, and Quintron, to name a few. This course would be a good fit for students interested in pursuing a wide variety of topics including music composition, live performance or audio installation, sound integration with video, film, performance, and web-based art, designing and building software or hardware instruments. Students have studio time for individual hands-on access to equipment. No technical background is necessary.
*NOTE: SAIC provides computers with the appropriate software, but students are also encouraged to bring their own laptops with software for after-studio hours and homework.  

Full Tuition Cost: $3,332  
This cost does not reflect any potential Merit Scholarship or need-based financial aid the student may be awarded. Housing is an additional cost.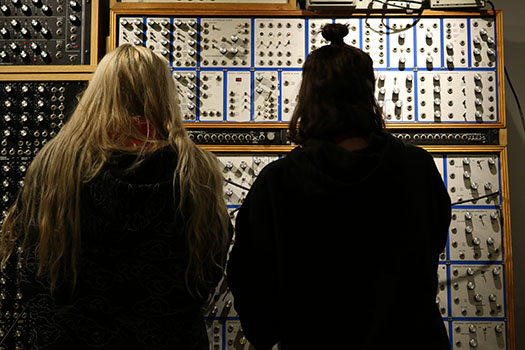 | | |
| --- | --- |
| Course start date | |
| Course end date | |
| Class meeting time | 9:00 AM - 4:00 PM * 6:00 PM - 8:00 PM |
| Class meeting days | Monday, Tuesday, Wednesday, Thursday, Friday |
| Building and room | MacLean 420 |
| Course number | 1012 |