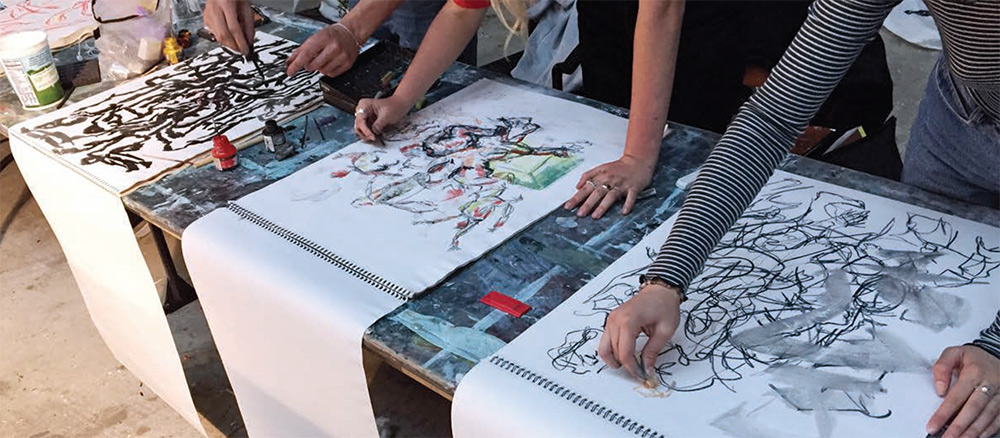 Intense. Rigorous. Life-Changing.
Merit Scholarships and Need-Based Aid are still available!

The School of the Art Institute of Chicago (SAIC)'s Early College Program Summer Institute (ECPSI) brings an extraordinary array of students from all over the world to create portfolio-quality work, make connections with our world-renowned faculty, experience SAIC's amazing facilities, and earn college credit. 

Through ECPSI, you will be empowered to bring your ideas to life, whatever form that may take. You will have the freedom to work in multiple media: you can incorporate text into paintings, combine performance and sculpture, or cross boundaries from sound to architecture. In our one-, two-, and four-week sessions, you'll follow a college-level curriculum with day-long studio courses, critiques, workshops, and a final exhibition. 

Session Dates:
Session 1: 2-weeks, June 20-July 1
Session 2: 2-weeks, July 4-15
Session 3: 2-weeks, July 18-29
Session 4: 4-weeks, July 4-29
NEW! Session 5: 1-week, August 1-5
Registration Instructions
Registration begins on our course listing page and involves selecting courses for your student. There is a $100 nonrefundable tuition deposit per course or you may choose to pay in full. 
If you have not enrolled a student with SAIC online before, you will be asked to make an account for yourself and a profile for your student. Students can take one course per session. If your student would like to take multiple courses with us this summer, they should enroll in multiple sessions. Many of our popular courses fill up quickly, so we ask that your student select two alternate choices during the deposit process.
 
Started the registration process and want to come back and complete it at a later time?
No problem! Once you're ready to complete the process, log back into your account and click on your cart. From there, you will be able to resume the registration process. If you have any trouble please call us as soon as possible at 312.629.6170 or email us at ecp@saic.edu.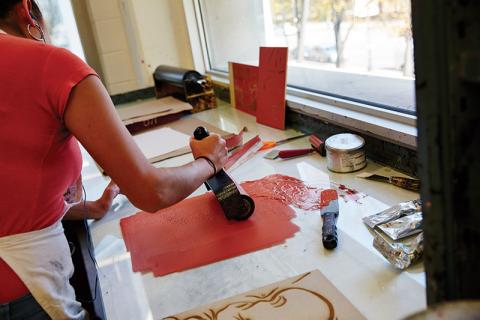 Merit Scholarships
Merit Scholarships are still available! Students can select to apply for a Merit Scholarship during the registration process. If you would like to be considered for a Merit Scholarship, you will need to submit a portfolio of 6-10 pieces of artwork. Artwork may be in any medium, regardless of class choice. Artwork is only required for merit scholarship consideration, not admission into the program.
If your student does not have their artwork ready to upload at the time of registration, please select "No" when asked if you are prepared to upload your portfolio during the registration process. You will then receive an email with further instructions on how to upload your portfolio for merit scholarship consideration. Please note: your student's Merit Scholarship application will not be considered complete until their merit portfolio is received.
Need-based Financial Aid
Need-based financial aid is still available! Domestic students can select to apply for need-based financial aid during the registration process. Applicants must select "Yes" when asked if you are applying for need-based financial aid at the time of registration. Following registration, students will be emailed a link to a secure server, where they will need to upload a copy of the top two pages of their family's most recent year's federal tax form 1040. Please note: your student's need-based financial aid application will not be considered complete until the federal tax form 1040 is received.
On-site housing
SAIC offers on-site housing for our Early College Summer Institute in one of our many dormitories. You can also request a specific roommate during the registration process. The cost of housing and meal plan is:
1-week Session Housing and Meal Plan: $495
2-week Session Housing and Meal Plan: $985
4-week Session Housing and Meal Plan: $1,970
If you have questions about housing, please contact us directly at cs@saic.edu. Room and roommate assignments are distributed on move-in day. 
Medical and Insurance Information
To ensure the safety of your student, SAIC will ask for information about allergies and existing medical conditions. During checkout, you'll be asked to provide these details as well as your current insurance information. If you are unable to provide this information during checkout, please note that this information is due two weeks before your session start date. 
Next steps
Once your deposit is collected at checkout, and all application materials have been received and reviewed, you will be notified of your student's enrollment by email within 1-2 weeks. Starting in February, a bill for your remaining balance due will be emailed three to four weeks after registration and will have detailed information regarding tuition charges, housing charges, and potential merit scholarship and/or need-based financial aid decisions. The final payment deadline is May 2, 2022. If you register after May 2, you will be given a custom payment due date two weeks out from the time we notify you of your final balance via email.