3D animation is a versatile and fast-growing industry used in applications from video games to movies to virtual immersive environments. Students in this course learn how to build three-dimensional spaces, audio, interactivity, life forms, and/or objects using Maya software. Looking to 3D artists such as Alex McLeod, Jennifer Steinkamp, and the Zeitguised, students research how 3D animation as a medium can be used in traditional and non-traditional ways. The course begins with introductory exercises to explore the possibilities in 3D modeling and animation, ultimately focusing on the skills necessary to complete individually-driven final project(s).  
*NOTE: Previous experience with computers and digital imaging software such as Adobe Photoshop is preferred. Experience with animation helpful but not required. SAIC provides computers with the appropriate software, but students are also encouraged to bring their own laptop with software for after-studio hours and homework. This is a great course to take along with 3D Game Spaces and Virtual Environments.

2.0 College Credits
Full Tuition Cost: $3,332  
This cost does not reflect any potential Merit Scholarship or need-based financial aid the student may be awarded. Housing is an additional cost.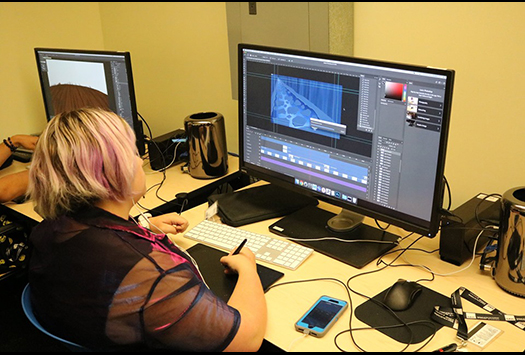 | | |
| --- | --- |
| Course start date | |
| Course end date | |
| Class meeting time | 9:00 AM - 4:00 PM * 6:00 PM - 8:00 PM |
| Class meeting days | Monday, Tuesday, Wednesday, Thursday, Friday |
| Building and room | MacLean 819 |
| Course number | 1020 |