Develop individual projects that explore contemporary photographic practices, considering new ways of translating ideas and traversing into other media to explore new possibilities beyond the straight photograph. Assignments encourage students to think beyond the usual ways they work, and may include the use of interdisciplinary approaches, image manipulation, high quality printing techniques, collaboration, installation, video, and performative uses of photography. Guided by their own interests, students are encouraged to investigate the intersections of photography and other media to push their conceptual framework. Presentations and discussions on contemporary and historical photography, visits to the Art Institute of Chicago's world-renowned photographic print study room, and regular critiques supplement the studio experience. Artwork and/or performances that are temporary in nature or that cannot be easily transported will be properly documented through photography and/or video.
*NOTE: Previous experience in digital photography, including basic knowledge of manual camera functions/exposure and Adobe Photoshop required. Students must provide their own digital SLR camera with manual functions (no point-and-shoot). SAIC provides computers with the appropriate software, but students are also encouraged to bring their own laptop with software for after-studio hours and homework.

Full Tuition Cost: $3,332  
This cost does not reflect any potential Merit Scholarship or need-based financial aid the student may be awarded. Housing is an additional cost.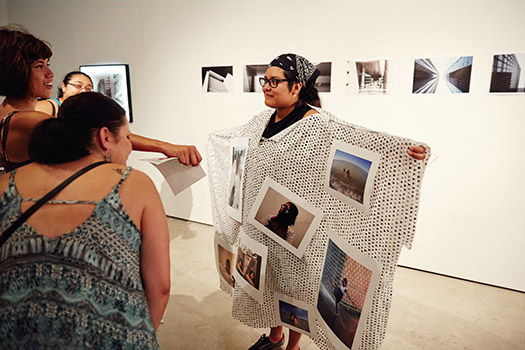 | | |
| --- | --- |
| Course start date | |
| Course end date | |
| Class meeting time | 9:00 AM - 4:00 PM * 6:00 PM - 8:00 PM |
| Class meeting days | Monday, Tuesday, Wednesday, Thursday, Friday |
| Building and room | Columbus 106 |
| Course number | 1036 |