What are the differences and similarities between fine art, graffiti art, and street art? Many contemporary artists have discovered that viewers engage with their work differently at street level than on the walls of a gallery. Through daily experiments, presentations, workshops, field trips, and discussions, students focus on producing publicly engaged visual statements, aimed at new ways of thinking. Working in SAIC's studios and public spaces, students have the opportunity to create their own individual portfolio-quality works in addition to a collaborative mural or public project. Students investigate a variety of methods, including spray-painting, stencil and lettering, wheat pasting, and graphic drawing. The course also addresses effective techniques in disseminating works in the virtual public space through social media such as Flickr, Twitter, and/or Facebook. Discussions about the work of contemporary artists such as Barry McGee, Swoon, Banksy, Shepard Fairey, and Lady Pink inspire projects. While primarily a painting and drawing course, students may choose to work in a variety of media and forms, following their personal interests and research.
*NOTE: Some basic drawing experience is preferred, but not required. SAIC provides basic equipment for this course, but students are encouraged to bring their own digital camera, tablet, and/or laptop for homework and after-studio hours projects.

Full Tuition Cost: $3,332  
This cost does not reflect any potential Merit Scholarship or need-based financial aid the student may be awarded. Housing is an additional cost.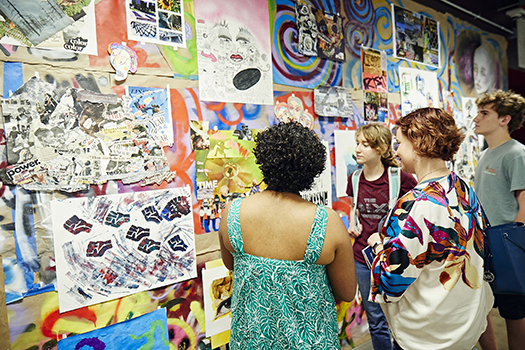 | | |
| --- | --- |
| Course start date | |
| Course end date | |
| Class meeting time | 9:00 AM - 4:00 PM * 6:00 PM - 8:00 PM |
| Class meeting days | Monday, Tuesday, Wednesday, Thursday, Friday |
| Building and room | Sharp 314 |
| Course number | 1011 |