This course is designed for students with previous drawing experience who want to explore a wide range of materials and increase their compositional development. Students use a variety of wet and dry media on paper and other 2D surfaces while investigating scale, arrangement, presentation, and the ideas of deconstruction and reconstruction. The class will study the history of abstraction, experiment with figure drawing, and build on technical skills to develop drawing as a language for communicating thoughts and ideas. Students can expect to produce a variety of portfolio-quality work using a range of processes such as drawing on multiple surfaces (paper, plastic, wood, fabric), collage, monotype, and/or photo manipulation. Field trips to the Art Institute of Chicago, artist presentations, and discussions focusing on the work of significant historic and contemporary artists such as William Kentridge, Arturo Herrera, Francis Alys, and Jean-Michel Basquiat, among others; and art movements such as Cubism, Futurism, and Abstract Expressionism supplement the studio experience.
*NOTE: Previous drawing experience required. Students are encouraged to bring their own digital camera, tablet, and/or laptop for homework/research and after-studio hours projects.
2.0 College Credits
Full Tuition Cost: $3,332  
This cost does not reflect any potential Merit Scholarship or need-based financial aid the student may be awarded. Housing is an additional cost.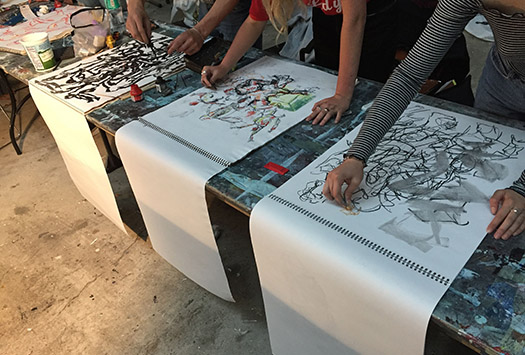 | | |
| --- | --- |
| Course start date | |
| Course end date | |
| Class meeting time | 9:00 AM - 4:00 PM * 6:00 PM - 8:00 PM |
| Class meeting days | Monday, Tuesday, Wednesday, Thursday, Friday |
| Building and room | Columbus 323 |
| Course number | 1043 |