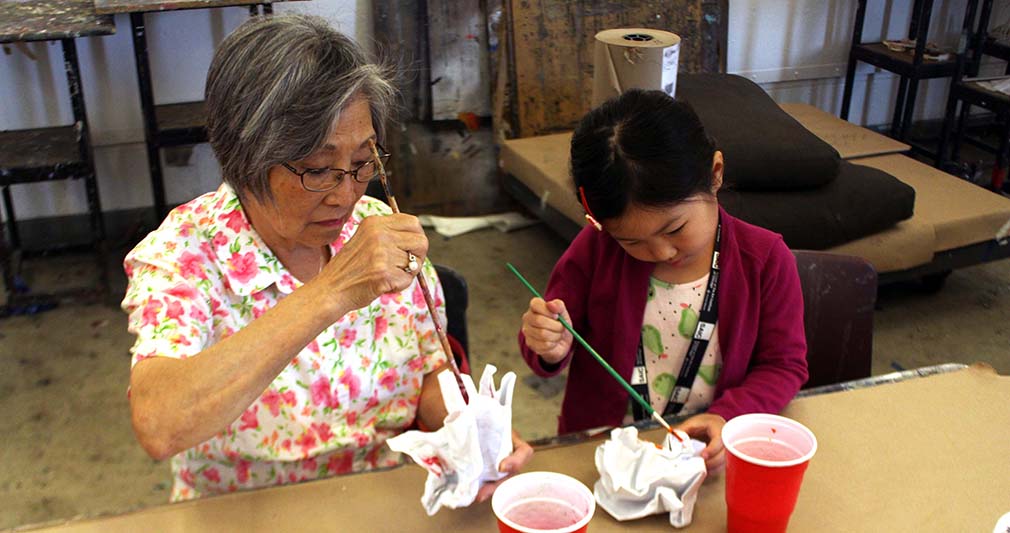 Family Camp at SAIC (Ages 4+ with at Least One Adult Enrollee) July 31-August 4, 2023, AM and PM sessions
 
Family Programs at SAIC are truly a unique experience on-campus. Combining visits to the renowned Art Institute of Chicago museum with exciting studio-based explorations, camp instructors guide all participants through each step of the creative process, using materials such as paint, collage, clay, pastels, or charcoal as a team and side-by-side. Regardless of age, these experiences build curiosity and self-confidence for all participants through creative problem solving, firsthand exposure to the unmatched collections at the museum, and material investigation.
Recommended ages for children are 4–10 with at least one adult enrollee per family. This is a full participation experience that allows family members of different generations to bond, create, learn, and have a blast all at the same time.
Registration is open for Summer 2023! Register here.