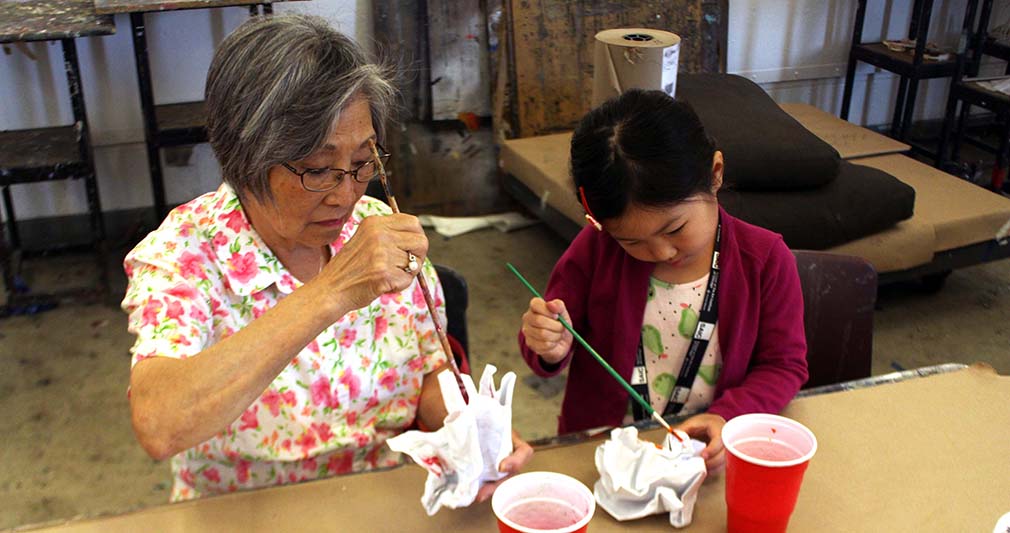 Winter Family Artist Collective
Saturdays, 12-2:30 p.m. CST
January 9-23
Course #1078
Instructors: S. Bailey Jacobson & Kris Hechevarria
Join us in January for a unique opportunity to stay connected online. Draw inspiration from virtual visits to the Art Institute of Chicago and other digital collections as you explore conventional and unconventional materials, working together with family members as artists and collaborators. 

The Family Artist Collective will meet live for scheduled sessions, Central Time, on Zoom. A link and list of materials to be collected or purchased will be provided in the week prior to the first class meeting. For the first session you will need a sketchbook (one per participant); pencils, erasers, and other drawing tools; scissors; and adhesive. 

Youth must be accompanied by at least one registered adult, and children under the age of 10 must have an adult in the room with them. All participants are expected to actively participate in all aspects of the program. 

To register, please complete this form and email it to cs@saic.edu. 

Tuition is $150 per participating person.